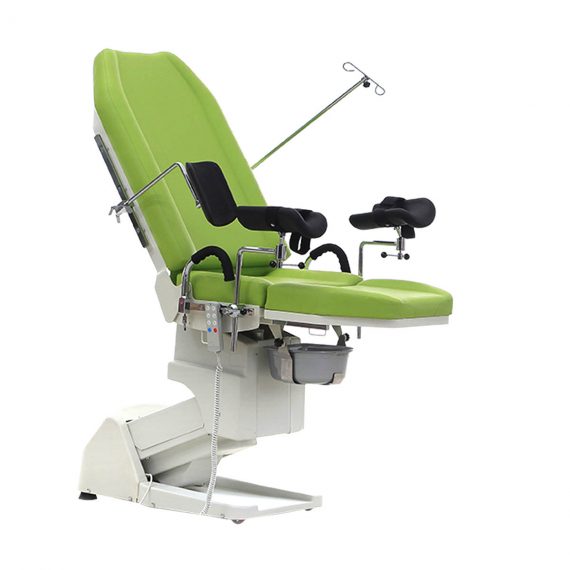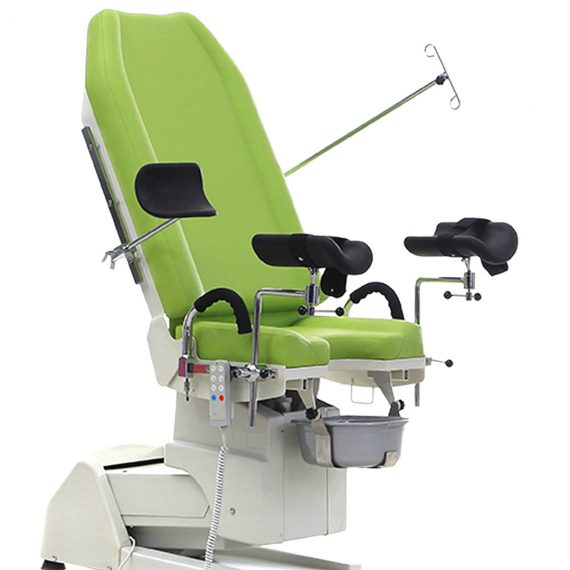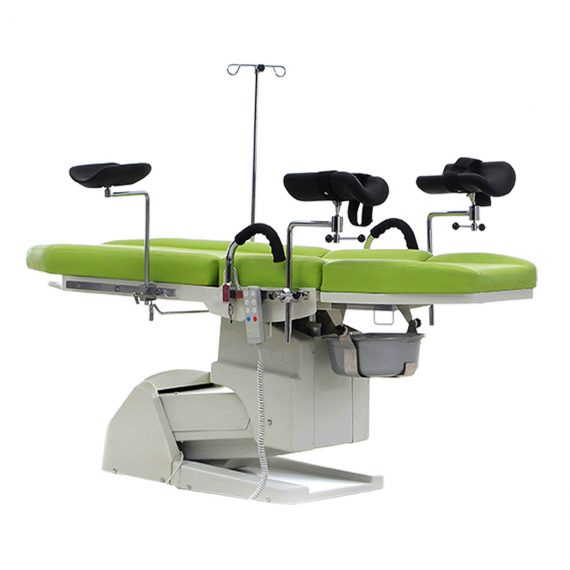 Linealife JME-30 Delivery Bed with 3 Motors
$0.00
Shipped from Abroad
JME-30 Gynecological Examination Chair with 3 motors is a LineaLife Furniture product designed for comfort during medical examination session.
Delivery & Availability:
Typically 5-7 working days – excluding furniture and heavy/bulky equipment. Please contact us for further information.
Description
DETAILS
• Back rest and height adjusted by motor.
• Trendelenburg adjusted by motor.
• ABS under side plarform.
• Detachable foot rest part.
• Height adjustable polyurethane leg supports.
• 2 pieces of support handles.
• 1blood donar support handles.
• Plastic wate bin.
• Accessory rail son both sides.
DIMENSIONS
• Heighrange: min 72 cm, max 108 cm
• Trendelenburg : 0-19⁰
• Reverse trendelenburg angle : 0 ⁰-10 ⁰
• Overall length: 178 cm
• Width : 60 cm
• Backresy angle: 60⁰
• Safe Working load:200 kg
Quick Comparison
Settings
Linealife JME-30 Delivery Bed with 3 Motors

remove

Linealife MONO-4100 General Emergency Stretcher

remove

Linealife TECHNOplus TPS-3015 Emergency Cart

remove

Linealife TECHNOplus TPS-3020 Dressing Trolley

remove

Linealife MSC-45 Examination Couch with Drawer

remove

2-Function Manual Hospital Bed

remove

Name
Linealife JME-30 Delivery Bed with 3 Motors

remove

Linealife MONO-4100 General Emergency Stretcher

remove

Linealife TECHNOplus TPS-3015 Emergency Cart

remove

Linealife TECHNOplus TPS-3020 Dressing Trolley

remove

Linealife MSC-45 Examination Couch with Drawer

remove

2-Function Manual Hospital Bed

remove

Image
SKU
SF1033560007
SF1033560006-1
SF1033560008
SF1033560008-1
SF1033560008-23
SF1033560084-52
Rating
Price

$0.00

$0.00

$0.00

Stock
Availability
Add to cart
Description

Shipped from Abroad

JME-30 Gynecological Examination Chair with 3 motors is a LineaLife Furniture product designed for comfort during medical examination session. Delivery & Availability: Typically 5-7 working days – excluding furniture and heavy/bulky equipment. Please contact us for further information.

Shipped from abroad

MONO-4100 General Emergency Stretcher is a strong patient general purpose stretcher designed for comfort and safety. It is a LineaLife Furniture product, offering durable and quality hospital furniture. Delivery & Availability: Typically 5-7 working days – excluding furniture and heavy/bulky equipment. Please contact us for further information.

Shipped from Abroad

TECHNOplus TPS-3015 Emergency Carts designed to provide easy to use storage for modern practice. They are manufactured using a combination of modern and traditional materials to provide a robust trolley with a modern look and feel. Delivery & Availability: Typically 5-7 working days – excluding furniture and heavy/bulky equipment. Please contact us for further information.

Shipped from Abroad

TECHNOplus TPS-3020 Dressing Trolley is designed to provide easy to use storage for modern practice. They are manufactured using a combination of modern and traditional materials to provide a robust trolley with a modern look and feel. Delivery & Availability: Typically 5-7 working days – excluding furniture and heavy/bulky equipment. Please contact us for further information.

Shipped from abroad

MSC-45 Examination Couch with Drawer is a LineaLife Furniture product designed for comfort during the medical examination session. Delivery & Availability: Typically 5-7 working days – excluding furniture and heavy/bulky equipment. Please contact us for further information.

In Stock

Max loading:180KG(400lb) in movement Backrest tilting From 0°to 75°±5° Footrest tilting From 0°to 40°±5°

Delivery & Availability:

Typically 2 working days – excluding furniture and heavy/bulky equipment. Please contact us for further information.
Content
DETAILS • Back rest and height adjusted by motor. • Trendelenburg adjusted by motor. • ABS under side plarform. • Detachable foot rest part. • Height adjustable polyurethane leg supports. • 2 pieces of support handles. • 1blood donar support handles. • Plastic wate bin. • Accessory rail son both sides. DIMENSIONS • Heighrange: min 72 cm, max 108 cm • Trendelenburg : 0-19⁰ • Reverse trendelenburg angle : 0 ⁰-10 ⁰ • Overall length: 178 cm • Width : 60 cm • Backresy angle: 60⁰ • Safe Working load:200 kg
DETAILS • S.S Foldable serum holder with two hooks. • Backrest adjusted by two gas springs (800N). • Side rails structure: 20x20x1,5 mm profile covered by. polyurethane. • Produced by aluminium (%70) epoxy painted metal frame (6 microns). • Caster structure two with brake castors, with 200 mm and 150 mm. • One castor is antistatic. • File holder on the backrest. • Aluminium hinges. • Bumpers. • Width: 817 MM • Mattress platform produced by 8 mm HPL. DIMENSIONS • Width: 817 MM • Length: 2230 MM • Mattresses Dimensions: 600X 1995 X 100 MM • Height: 665 MM • Back Angle: 70® • Trendelenburg Angle: 13® • Safe loading capacity: 250 KG • Wheel: 200 MM and 150 MM
DETAILS • Antibacterial ABS top. • Drawers with telescopic rails. • HPL drawers with aluminium frame. • Frame painted with epoxy powder. • HPL defibrillator table. • Resuscitation table. • Serum holder. • Two with brake casters. • SS handles. • Aluminium push handle. • Dustbin. • D: 61O mm • W: 840 mm • H: 1080 mm
DETAILS • Antibacterial ABS top. • Drawers with telescopic rails. • HPL drawers with aluminium frame. • Frame painted with epoxy povder. • Two with brake castors. • SS handles. • Aluminium push handle. • Dustbin. • D: 610 MM • W: 840 MM • H:1080 MM
DETAILS • Headrest adjusted mechanically. • A wooden cabinet with wheels and 3 drawers located under the couch. • Width : 60 cm • Depth: 181 cm • Height: 70 cm
Product Size:2125*970*540mm Packing size: 205*96*26cm/2pcs Max loading:180KG(400lb) in movement Backrest tilting From 0°to 75°±5° Footrest tilting From 0°to 40°±5° Standard Accessories: 4pcs 5" standard castor two with brake, 1 pair aluminum side rail, 2pcs ABS head and foot board, 4pcs urine hooks, 2pcs cranks system
Weight
N/A
N/A
N/A
N/A
N/A
N/A
Dimensions
N/A
N/A
N/A
N/A
N/A
N/A
Additional information