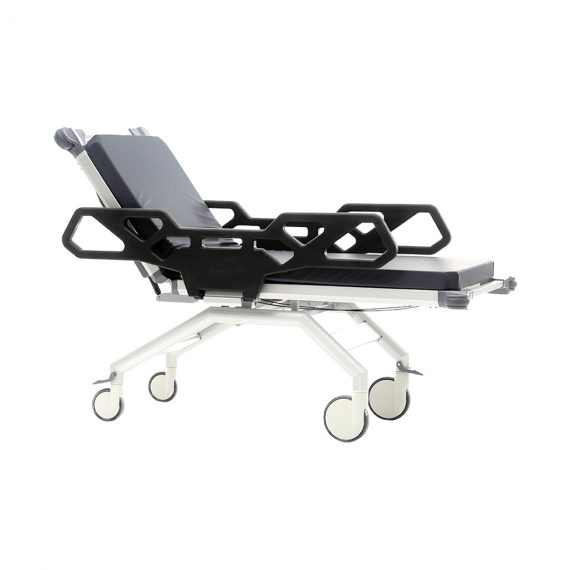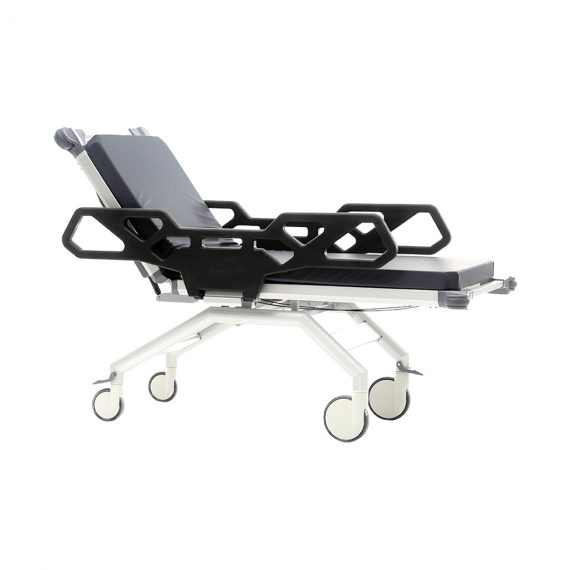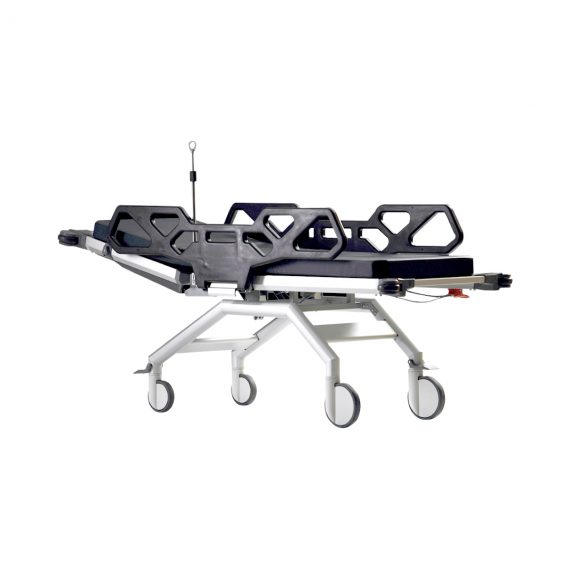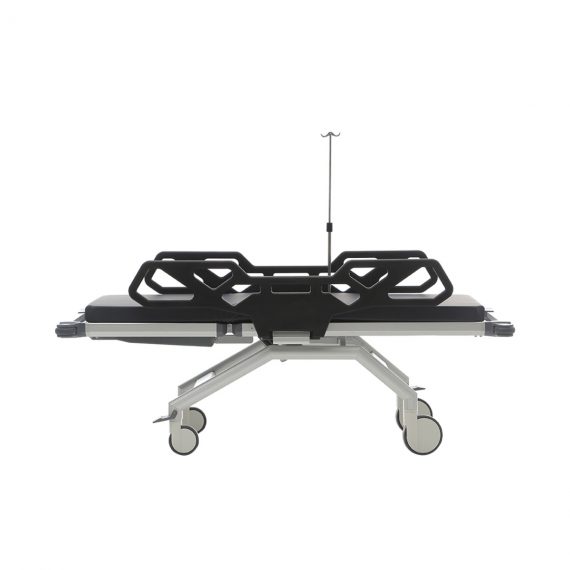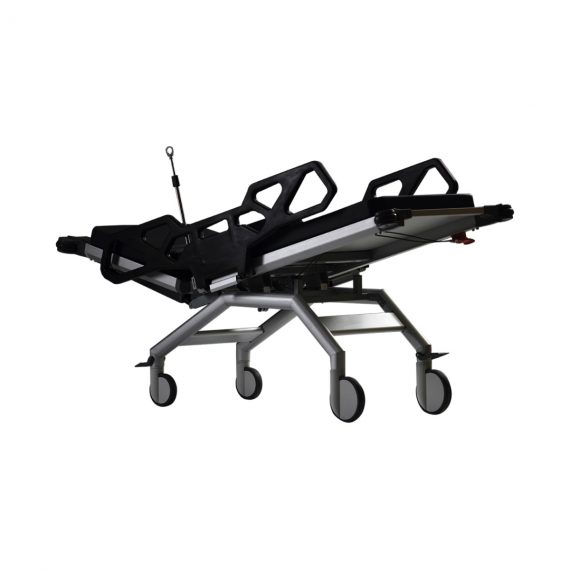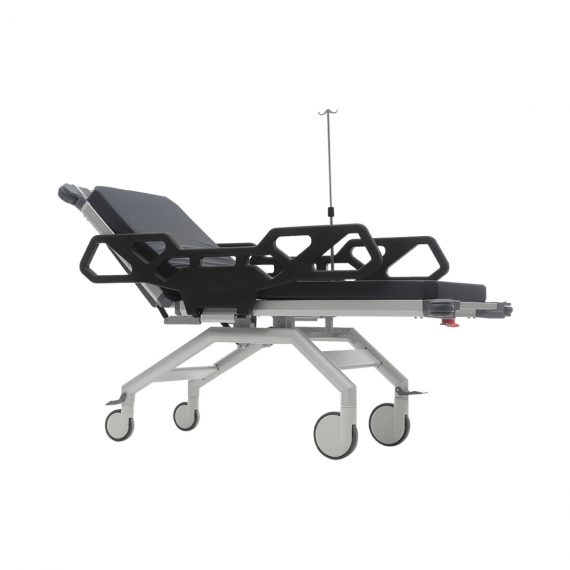 Linealife MONO-4100 General Emergency Stretcher
$0.00
Shipped from abroad
MONO-4100 General Emergency Stretcher is a strong patient general purpose stretcher designed for comfort and safety. It is a LineaLife Furniture product, offering durable and quality hospital furniture.
Delivery & Availability:
Typically 5-7 working days – excluding furniture and heavy/bulky equipment. Please contact us for further information.
Description
DETAILS
• S.S Foldable serum holder with two hooks.
• Backrest adjusted by two gas springs (800N).
• Side rails structure: 20x20x1,5 mm profile covered by. polyurethane.
• Produced by aluminium (%70) epoxy painted metal frame (6 microns).
• Caster structure two with brake castors, with 200 mm and 150 mm.
• One castor is antistatic.
• File holder on the backrest.
• Aluminium hinges.
• Bumpers.
• Width: 817 MM • Mattress platform produced by 8 mm HPL.
DIMENSIONS
• Width: 817 MM
• Length: 2230 MM
• Mattresses Dimensions: 600X 1995 X 100 MM
• Height: 665 MM
• Back Angle: 70®
• Trendelenburg Angle: 13®
• Safe loading capacity: 250 KG
• Wheel: 200 MM and 150 MM
Quick Comparison
Settings
Linealife MONO-4100 General Emergency Stretcher

remove

Ceiling Mounted Nine (9) Halogen Bulbs

remove

Examination Couch

remove

Auto loader Collapsible Stretcher

remove

Hospital Bedside Cabinet

remove

Hospital Crash Cart Mst-ABS25 ABS Medical Emergency Nursing Trolley

remove

Name
Linealife MONO-4100 General Emergency Stretcher

remove

Ceiling Mounted Nine (9) Halogen Bulbs

remove

Examination Couch

remove

Auto loader Collapsible Stretcher

remove

Hospital Bedside Cabinet

remove

Hospital Crash Cart Mst-ABS25 ABS Medical Emergency Nursing Trolley

remove

Image
SKU
SF1033560006-1
SF1033560084-156
SF1033560084-117
SF1033560084-111
SF1033560010-26
SF1033560084-121
Rating
Price

$0.00

$0.00

Stock
Availability
Add to cart
Description

Shipped from abroad

MONO-4100 General Emergency Stretcher is a strong patient general purpose stretcher designed for comfort and safety. It is a LineaLife Furniture product, offering durable and quality hospital furniture. Delivery & Availability: Typically 5-7 working days – excluding furniture and heavy/bulky equipment. Please contact us for further information.

In stock

Ceiling 9-reflector luminescence shadowless lamp adopts light sources from different positions for focus, providing illumination for surgical operations and medical examination and reducing shadows produced by different parts of medical workers. Illumination can be adjusted according to practical requirements. The lamp is fit for lighting for surgical operations and medical examination in hospitals.

Delivery & Availability: Typically 5-7 working days – excluding furniture and heavy/bulky equipment. Please contact us for further information.

In stock

Examination couch provides patients with a comfortable surface in a seated or laying position.
The couches are highly adjustable and configurable allowing the medical professional to examine or treat the patient in the most ergonomic position.
The range consists of two, three and five section electric hi-lo adjustable examination couches and a fixed two section examination couch.
Weight: 2.5kg

Delivery & Availability: Typically 5-7 working days – excluding furniture and heavy/bulky equipment. Please contact us for further information.

In stock

| | |
| --- | --- |
| Color: | Orange |
| Folded: | Folded |
| Certification: | ISO, FDA, CE |
| Material: | Aluminum |
| Number of Belts: | Four |
| Type: | Ambulance Stretcher |

Delivery & Availability: Typically 5-7 working days – excluding furniture and heavy/bulky equipment. Please contact us for further information.

In Stock

Hospital bedside table is suitable for placing beside the nursing bed in the ward for the convenience of escorts to place personal belongings. Delivery & Availability: Typically 5-7 working days – excluding furniture and heavy/bulky equipment. Please contact us for further information.

In stock

Made of high-strength ABS material
One-piece ABS plastic top board with raised-edge design, covered transparent soft plastic glass.
With five drawers: two small size, two middle size and one big size, each inner with partitions which can be organized freely
One central lock or disposable seal for all drawers
With transfusion hooks on top and medical equipment holding board
ABS Medical Crash Cart with CPR Board for Patient with acute stroke
Pull-out silding typed writing shelf makes efficiency of space application
Four luxurious noiseless casters, two with brakes

Delivery & Availability: Typically 5-7 working days – excluding furniture and heavy/bulky equipment. Please contact us for further information.
Content
DETAILS • S.S Foldable serum holder with two hooks. • Backrest adjusted by two gas springs (800N). • Side rails structure: 20x20x1,5 mm profile covered by. polyurethane. • Produced by aluminium (%70) epoxy painted metal frame (6 microns). • Caster structure two with brake castors, with 200 mm and 150 mm. • One castor is antistatic. • File holder on the backrest. • Aluminium hinges. • Bumpers. • Width: 817 MM • Mattress platform produced by 8 mm HPL. DIMENSIONS • Width: 817 MM • Length: 2230 MM • Mattresses Dimensions: 600X 1995 X 100 MM • Height: 665 MM • Back Angle: 70® • Trendelenburg Angle: 13® • Safe loading capacity: 250 KG • Wheel: 200 MM and 150 MM
Ceiling 9-reflector luminescence shadowless lamp adopts light sources from different positions for focus, providing illumination for surgical operations and medical examination and reducing shadows produced by different parts of medical workers. Illumination can be adjusted according to practical requirements. The lamp is fit for lighting for surgical operations and medical examination in hospitals. Technical Specifications: Light Intensity: ≥100,000LX (At 1m Distance) Color Rendering Index: Ra ≥90 Color Temperature: 4000K±500K Main Voltage: AC 220V + 22V, 50/60Hz Bulb Voltage: AC24V Bulb Power Input Power: 280VA Rated Power Of Bulb: 25W Height For Installation: 280-320cm

Examination couch provides patients with a comfortable surface in a seated or laying position.
The couches are highly adjustable and configurable allowing the medical professional to examine or treat the patient in the most ergonomic position.
The range consists of two, three and five section electric hi-lo adjustable examination couches and a fixed two section examination couch.
Weight: 2.5kg

It is made of high-strength aluminum alloy thick-wall pipes.
The bed surface is made of foamed cushion and the adjustable back making the wounded feel comfortable.
This machine is very convenient.
One person is enough to send the patient to the ambulance car.
The mechanical foldaway legs are controlled by the handles on both ends of the stretcher and the legs can be folded under the stretcher automatically when loading into the vehicle.
The stretcher can be locked by the fixing devices when on the ambulance car.
This type of stretcher is characterized by its light-weighted,durable, safe usage and easy for sterilization.
The stretcher adopts stretcher trolley and stretcher to separate structure.
High position :1900*550*920mm
Low position :1900*550*260mm
Maximum angle of the back: 75°
Loading bearing: <=159kg
Net Weight: 43kg
Gross Weight: 49kg

DETAILS I. Product information: Brand Name: ChenHong Product Model: CH-D1 Type: Hospital Furniture Material: ABS Warranty / Service: 1 year Size: L475 X W475 X H760mm II. Product features: 1. The overall use of ABS advanced engineering plastic injection moulding, the surface is easy to clean, wipe, beautiful and generous, impact resistance, heat resistance, low-temperature resistance, chemical resistance and electrical performance is good. 2. The whole is three layers, the first layer for the table board, the second layer for the drawer, pull flexible, no noise, the lower is a large volume storage cabinet, built-in partition board, convenient to use. 3. Configuration: table, drawer, single pull door, two side towel rack and hook, convenient and practical.

Made of high-strength ABS material
One-piece ABS plastic top board with raised-edge design, covered transparent soft plastic glass.
With five drawers: two small size, two middle size and one big size, each inner with partitions which can be organized freely
One central lock or disposable seal for all drawers
With transfusion hooks on top and medical equipment holding board
ABS Medical Crash Cart with CPR Board for Patient with acute stroke
Pull-out silding typed writing shelf makes efficiency of space application
Four luxurious noiseless casters, two with brakes

Technical Specifications:

| | |
| --- | --- |
| Model | MST-ABS25 |
| Material | Strong ABS |
| Product Size | 750X480X920mm |
| Layer No. | 5 Layers |
| IV Pole | 1 pc |
| Dust basket | 2 pcs |
| Needle Disposal Holder | 1 pc |
| File bin | 1 set |
| Defibrillator shelf | 1 set |
| Sliding side shelf | 1 set |
| Power tank holder | 1 set |
| Stainless steel guard rail | 1 set |
| Transparent soft plastic glass | 1 pc |
| Centralized lock | 1 pc |
| Drawers  | 5 pcs |
| Luxurious noiseless casters | 4 pcs |
| Package Size | 780*520*1040mm |

Weight
N/A
N/A
N/A
N/A
N/A
N/A
Dimensions
N/A
N/A
N/A
N/A
N/A
N/A
Additional information