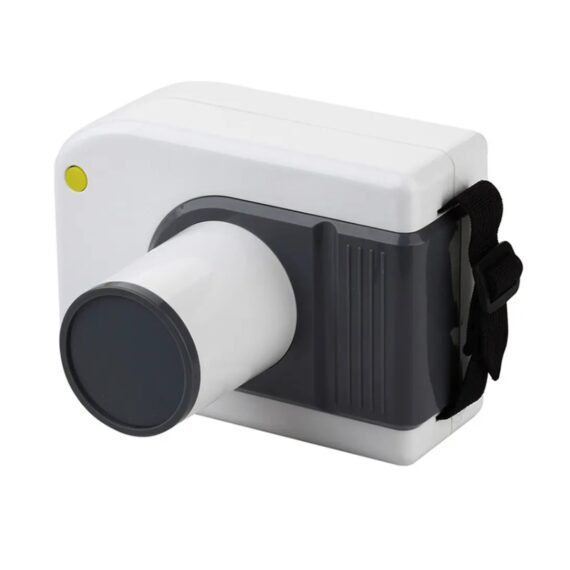 Portable X-Ray Unit
$0.00
Shipped From Abroad
Features:
1. The device is DC high frequency portable dental unit, small, light and nearly no radiation.
2. There are manual buttons installed on the surface of shell, operate easily, all of components are installed in the central PC board, insulation vacuum and sealed stereotype protection make its brilliant features.
Delivery & Availability:
Typically 10-21 working days – excluding furniture and heavy/bulky equipment. Please contact us for further information.
Description
Features:
1. The device is DC high frequency portable dental unit, small, light and nearly no radiation.
2. There are manual buttons installed on the surface of shell, operate easily, all of components are installed in the central PC board, insulation vacuum and sealed stereotype protection make its brilliant features.
3. The unit is mainly suitable for oral pre-treatment diagnosis of internal organisation structure and root depth and so on. It is indispensable in clinics especially for implant surgery.
4. The battery is durable, it can take about 5 hundred images after fully charged.
5. It can be connected with intra-oral digital X-ray imaging system.
6. 3 Colors
Specifications:
| | |
| --- | --- |
| Tube Voltage | 60kV |
| Tube current | 1MA |
| Exposure Time | 0.02~2S |
| Tube Focus | 0.3*0.3mm |
| Frequency | 30kHz |
| Battery | DC14.8V 6400mA |
| Rated Power | 60VA |
| Charger Input | AC100V-240V± 10% |
| Charger Output | DC16.8V |
| Gross weight | 3.5KG |
| Package size | 220*240*275 |
| The distance from skin to cone | 130mm |
Quick Comparison
Settings
Portable X-Ray Unit

remove

Hospital Trolley

remove

First Aid Box Aluminium Small

remove

Walker

remove

Stainless Steel Hospital Two Step Stool

remove

Feeding Table

remove

Name
Portable X-Ray Unit

remove

Hospital Trolley

remove

First Aid Box Aluminium Small

remove

Walker

remove

Stainless Steel Hospital Two Step Stool

remove

Feeding Table

remove

Image
SKU
SF103356013069
SF1033560084-237
SF1033560084-252
SF1033560084-223
SF1033560084-204
SF1033560084-195
Rating
Price

$0.00

$130.43

$130.43

$41.30

$76.08

$86.95

Stock
Availability
Add to cart
Description

Shipped From Abroad

Features:

1. The device is DC high frequency portable dental unit, small, light and nearly no radiation. 2. There are manual buttons installed on the surface of shell, operate easily, all of components are installed in the central PC board, insulation vacuum and sealed stereotype protection make its brilliant features.

Delivery & Availability:

Typically 10-21 working days – excluding furniture and heavy/bulky equipment. Please contact us for further information.

In stock

Dimension (mm): L550 x W420 x H880 mm Color: Grey Material: Stainless steel No of wheel: 4

Delivery & Availability: Typically 5-7 working days – excluding furniture and heavy/bulky equipment. Please contact us for further information.

In stock

First Aid Box Aluminium Large contains variety of medical item for emergency rescue, it can contain items from simple digital or disposable thermometers to hard to find first aid items such as medical scissors, and many other items that could help save a situation before being taken to the hospital for proper treatment.

Delivery & Availability: Typically 5-7 working days – excluding furniture and heavy/bulky equipment. Please contact us for further information.

In stock

Material: Aluminium
Age Group: Adult Walkers
Height: 37 Inch

Delivery & Availability: Typically 5-7 working days – excluding furniture and heavy/bulky equipment. Please contact us for further information.

In stock

Features:

Extra-wide tops
Chrome-plated, reinforced base
Dimensions:  Top & Bottom step - 17.25in H x 17.25in W x 26.50in L
Weight capacity: 600 lbs.
Skid resistant rubber mat for safety

Manufacturer warranty: 5 years

Delivery & Availability: Typically 5-7 working days – excluding furniture and heavy/bulky equipment. Please contact us for further information.

In stock

Strong wooden top.
With Casters for easy movement.

Delivery & Availability: Typically 5-7 working days – excluding furniture and heavy/bulky equipment. Please contact us for further information.
Content
Features: 1. The device is DC high frequency portable dental unit, small, light and nearly no radiation. 2. There are manual buttons installed on the surface of shell, operate easily, all of components are installed in the central PC board, insulation vacuum and sealed stereotype protection make its brilliant features. 3. The unit is mainly suitable for oral pre-treatment diagnosis of internal organisation structure and root depth and so on. It is indispensable in clinics especially for implant surgery. 4. The battery is durable, it can take about 5 hundred images after fully charged. 5. It can be connected with intra-oral digital X-ray imaging system. 6. 3 Colors Specifications:

| | |
| --- | --- |
| Tube Voltage | 60kV |
| Tube current | 1MA |
| Exposure Time | 0.02~2S |
| Tube Focus | 0.3*0.3mm |
| Frequency | 30kHz |
| Battery | DC14.8V 6400mA |
| Rated Power | 60VA |
| Charger Input | AC100V-240V± 10% |
| Charger Output | DC16.8V |
| Gross weight | 3.5KG |
| Package size | 220*240*275 |
| The distance from skin to cone | 130mm |

| | |
| --- | --- |
| Dimension (mm) | L550 x W420 x H880 mm |
| Color | Grey |
| Material | Stainless steel |
| No of wheel | 4 |

First Aid Box Aluminium Small contains variety of medical item for emergency rescue, it can contain items from simple digital or disposable thermometers to hard to find first aid items such as medical scissors, and many other items that could help save a situation before being taken to the hospital for proper treatment.

| | |
| --- | --- |
| Material | Aluminium |
| Age Group | Adult Walkers |
| Height | 37 Inch |

Features:

Extra-wide tops
Chrome-plated, reinforced base
Dimensions:  Top & Bottom step - 17.25in H x 17.25in W x 26.50in L
Weight capacity: 600 lbs.
Skid resistant rubber mat for safety

Manufacturer warranty: 5 years

Strong wooden top.
With Casters for easy movement.

Weight
Dimensions
N/A
N/A
N/A
N/A
N/A
N/A
Additional information