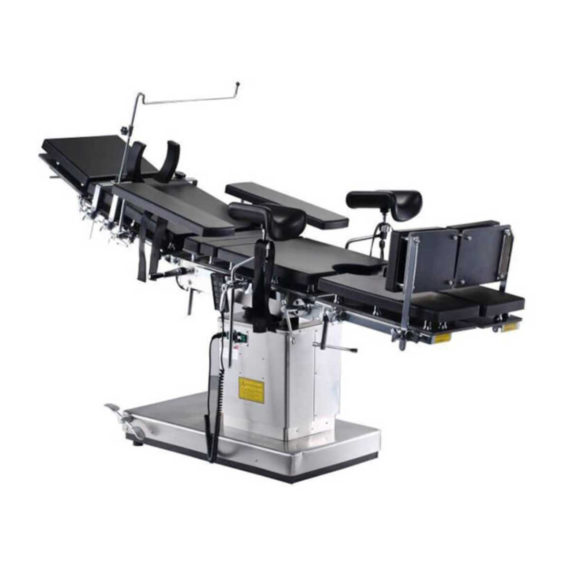 Description
This operation table is used for the surgeries of chest, abdomen, ophthalmology, obstetricsand urology, etc.It has the following advantages:
●The board can shift longitudinally. It is made of Transparent material material.it can be X-rayed or scan when using along with C-ARM .
●The board is controlled by electric handspike to move up and down, lean from left to right and move back and forth.
●The leg board is dismantable. It is manual rotation and could be ooutreached with the force from the spring and gravity, convenient for urology surgery.
Technical Specification
●Material: 304stainless steel
●Reverse Trendelenburg:25°
●Lateral Adjustment:20°
●Longitudinal displacement:300mm
●Headrest adjust:- 90°~+45°
●Backrest adjust:- 10°~+60°
●Waist bridge: 100mm
●Leg plate(s): 90°
●Swiveling of leg plate:90°
●Standard accessory: anesthesia screen, the shoulder rest, arm support ,body support, Knee crutch ,mattress.