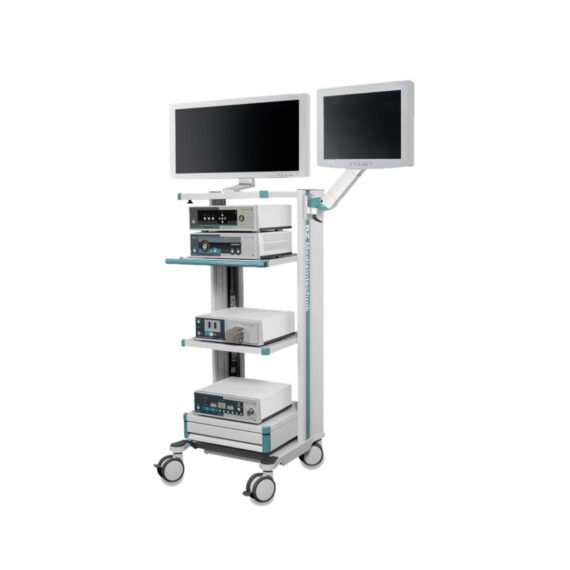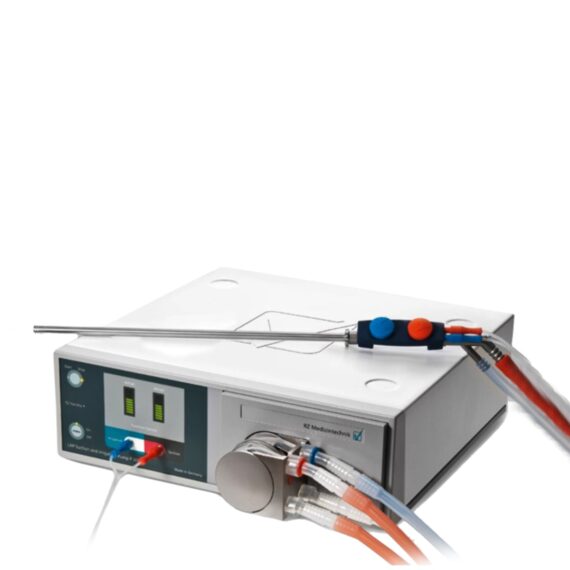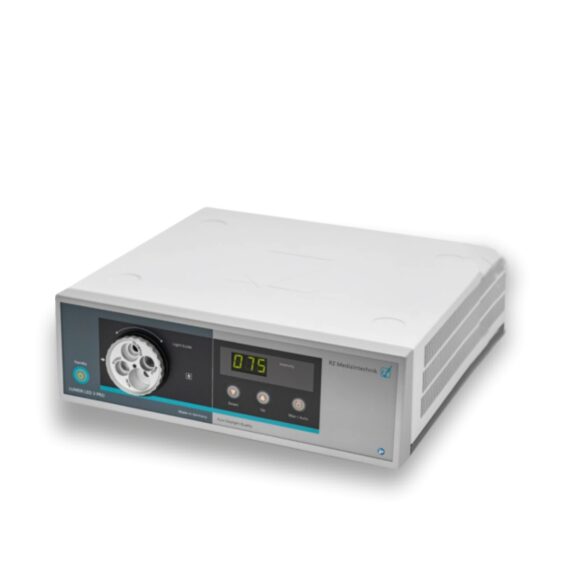 RZ Medizintechnik Complete Endoscopy Stack
$0.00
Shipped From Abroad

RZ LED iLumen EndoVue 24″Features:

1920×1200 (WUXGA), 518x324mm, 16:10

178° viewing angle, 49 W

24 inch TFT LCD (LED)

1920 x 1200 pixel (WUXGA)

2 x DVI-D

1 x SD/HD/3G-SDI (BNC)

2 x SOG

1 x VGA (D-sub)

1 x C-Video (BNC)

1 x S-Video (DIN)

1 x Component (RGBS, YPbPr) (5 x BNC)
Delivery & Availability:
Typically 14-21 working days – excluding furniture and heavy/bulky equipment. Please contact us for further information.
Description
RZ LED iLumen EndoVue 24″
Features:
1920×1200 (WUXGA), 518x324mm, 16:10

178° viewing angle, 49 W

24 inch TFT LCD (LED)

1920 x 1200 pixel (WUXGA)

2 x DVI-D

1 x SD/HD/3G-SDI (BNC)

2 x SOG

1 x VGA (D-sub)

1 x C-Video (BNC)

1 x S-Video (DIN)

1 x Component (RGBS, YPbPr) (5 x BNC)
Full HD Digital Camera System F 1 
Features:

3-Chip Full HD camera with latest MOS technology for brilliant picture quality

Pure Natural Colors technology
Multitude of digital video outputs for
best possible picture transmission to medical grade monitors

3 programmable remote control buttons User-friendly multilingual menu allows a large variety of setups for individual procedures and surgeons preferences

Full HD 60fps video recording

Full HD image saving

USB pen drive included

Boost function

On-screen-menu

3 user settings storable

5x digital zoom
Freeze function
LUMEN LED 1 High Intensity Light Source 180W
Features:
More than 10.000h lamp lifetime

Latest PHASER® – Technology

Waterproof touch control panel

High color rendering

High luminance

Daylight color temperature

Low noise level

No UV or IR light

Low power consumption

Video-IN terminal – 1 x VHS (BNC)
Color temperature – 6000 – 6500° K
AIRFLOW A2 INSUFFLATOR
Feature:
Gas Flow – 20L/min

User-friendly interface

Highest safety standard for patients

Available with CO2 heating system

Pre-insufflation mode for use with Verres Cannulas

Non-heating unit features same gasflow rates as heating unit models

Gas connection – UNF 7/16" male

Gas – Medical Grade Carbon Dioxide.
**SUCTION AND IRRIGATION PUMP P1000
Feature:

Double roll pump for precise suction- and irrigation during Laparoscopic surgeries

Also for extraction of smoke gases that arise when using lasers and HF devices

Optional footswitch for comfortable operation during surgery

Permits dispensing with mechanically sensitive trumpet valves that require elaborate cleaning

Independently digital pre-settings for maximum suction and irrigation pressures

Digital display of actual suction and irrigation pressures

High efficiency with rates up to 3L/min

Color coded tubing sets

Standby function

Irrigation Power – 0 – 3.0 ml/min

Suction Power – 0 – 3.0 ml/min

Pressure – 0 – 750 mmHg.
**DIATHERMY MACHINE 200W
Feature:
Stable and Powerful Generators,

Highest patient safety through REM system

Digital value indicator of chosen power output

Monopolar and Bipolar applications

Activation through Hand- or Footswitch

Safe application through color-coded membrane keypad

Max output power CUT 200W – 250Ω
Max output power ENHANCED 120W – 250Ω
Max output power BLEND120W – 200Ω
Max output power FORCED COAG 150W – 150Ω
Max output power SOFT COAG 90W – 100Ω
Max output power BIPOLAR COAG 80W – 50Ω
Working frequency 600 kHz
Patient circuit F
Mains voltage 115-230 Vac
Mains frequency 50-60 Hz
Electrical input power 350 VA
HIGH-END TROLLEY
Feature:
Power columns for cables

Endoscope Holder

Variable height support arms

Conductive rolls

Optional doors and rear panel in order to protect valuable equipment

Optional main on/off switch
Accessory
Fibre Optic Light Guide Cable Ø 4,8mm, 3000mm

Adaptor for Fibre Optic light guide Type RZ/Storz – connection to unit
TV-adapter for RZ HD 3-Chip camera f=28mm, C-Mount, soakable
Quick Comparison
Settings
RZ Medizintechnik Complete Endoscopy Stack

remove

ASCO Series 6 Mobile LED Theater Light

remove

Manual Suction Machine (Pedal)

remove

DrGem GXR-SD 400mA Floor Mounted Digital X-ray

remove

DrGem Diamond All-In-One Digital X-ray Machine

remove

Biopsy Needle

remove

Name
RZ Medizintechnik Complete Endoscopy Stack

remove

ASCO Series 6 Mobile LED Theater Light

remove

Manual Suction Machine (Pedal)

remove

DrGem GXR-SD 400mA Floor Mounted Digital X-ray

remove

DrGem Diamond All-In-One Digital X-ray Machine

remove

Biopsy Needle

remove

Image
SKU
SF1033560074
SF1033560084-127
SF1033560084-171
SF1033560074-5
SF1033560074-3
SF1033560084-133
Rating
Price

$0.00

$0.00

$0.00

$0.00

Stock
Availability
Add to cart
Description

Shipped From Abroad

RZ LED iLumen EndoVue 24"Features:

1920x1200 (WUXGA), 518x324mm, 16:10

178° viewing angle, 49 W

24 inch TFT LCD (LED)

1920 x 1200 pixel (WUXGA)

2 x DVI-D

1 x SD/HD/3G-SDI (BNC)

2 x SOG

1 x VGA (D-sub)

1 x C-Video (BNC)

1 x S-Video (DIN)

1 x Component (RGBS, YPbPr) (5 x BNC)

Delivery & Availability:

Typically 14-21 working days – excluding furniture and heavy/bulky equipment. Please contact us for further information.

Shipped from Abroad

High quality sterilizable handle, with protective fire resistant ESG safety glass for scratch proof, fast disinfection process, protects UV and IR rays and improve light penetration. With special European design for ventilation of heat. Body is made of high quality fire resistant polymer. Delivery & Availability: Typically 5-7 working days – excluding furniture and heavy/bulky equipment. Please contact us for further information.

In stock

| | |
| --- | --- |
| Operation Mode | Manual |
| Usage | Hospital, Clinic |
| Application | Dental, Surgery |
| Features | High Vacuum, Mobile Suction Units, Portable, Hand Held Suction Units |

Delivery & Availability: Typically 5-7 working days – excluding furniture and heavy/bulky equipment. Please contact us for further information.

In Stock

The GXR-SD Digital X-ray is a diagnostic digital radiography system that provides reliable high quality digital radiographic images with a reduced dose. The GXR-SD DR systems offer comprehensive digital solutions to all radiography needs, featuring ACQUIDR digital imaging system with stationary or portable digital flat-panel detectors as well as reliable high-frequency x-ray generators that are known worldwide for their excellent performance, lifetime and stability. Patient tables and wall stands are also offered. Delivery & Availability: Typically 21 working days – excluding furniture and heavy/bulky equipment. Please contact us for further information.

Shipped from Abroad

DrGem Diamond All-In-One Digital X-ray Machine is a fully automatic digital radiography system providing state-of-the-art image quality, image processing and user interface. With a wide selection of anatomical studies on the imaging software, DIAMOND automatically sets up the x-ray generator's preprogrammed exposure technique settings, motorized radiographic stand positioning, x-ray collimation and post-image processing for the selected study. Specifically designed to increase workflow, this fully digital system offers convenient auto-positioning and advanced image processing to achieve big performance with little effort. Delivery & Availability: Typically 21 working days – excluding furniture and heavy/bulky equipment. Please contact us for further information.

In stock

Bone marrow biopsy needle core can be used to biopsy various organ and be equipped with various needles for a variety of soft tissue biopsies, such as liver, kidney, mammary glands, spleen, lungs or lymph nodes. Small and light weight designing, for easy handling.Two available puncture depths, 10mm(location"1") and 18mm(location"2"), provide convenient clinical choice.The external needle could be took down, then equipped with the core needle portable for convenient orientation and multiple sampling. Delivery & Availability: Typically 5-7 working days – excluding furniture and heavy/bulky equipment. Please contact us for further information.
Content

RZ LED iLumen EndoVue 24"

Features:

1920x1200 (WUXGA), 518x324mm, 16:10

178° viewing angle, 49 W

24 inch TFT LCD (LED)

1920 x 1200 pixel (WUXGA)

2 x DVI-D

1 x SD/HD/3G-SDI (BNC)

2 x SOG

1 x VGA (D-sub)

1 x C-Video (BNC)

1 x S-Video (DIN)

1 x Component (RGBS, YPbPr) (5 x BNC)

Full HD Digital Camera System F 1 

Features:

3-Chip Full HD camera with latest MOS technology for brilliant picture quality

Pure Natural Colors technology

Multitude of digital video outputs for

best possible picture transmission to medical grade monitors

3 programmable remote control buttons User-friendly multilingual menu allows a large variety of setups for individual procedures and surgeons preferences

Full HD 60fps video recording

Full HD image saving

USB pen drive included

Boost function

On-screen-menu

3 user settings storable

5x digital zoom

Freeze function

LUMEN LED 1 High Intensity Light Source 180W

Features:

More than 10.000h lamp lifetime

Latest PHASER® – Technology

Waterproof touch control panel

High color rendering

High luminance

Daylight color temperature

Low noise level

No UV or IR light

Low power consumption

Video-IN terminal - 1 x VHS (BNC)

Color temperature - 6000 – 6500° K

AIRFLOW A2 INSUFFLATOR

Feature:

Gas Flow - 20L/min

User-friendly interface

Highest safety standard for patients

Available with CO2 heating system

Pre-insufflation mode for use with Verres Cannulas

Non-heating unit features same gasflow rates as heating unit models

Gas connection - UNF 7/16" male

Gas - Medical Grade Carbon Dioxide.

**SUCTION AND IRRIGATION PUMP P1000

Feature:

Double roll pump for precise suction- and irrigation during Laparoscopic surgeries

Also for extraction of smoke gases that arise when using lasers and HF devices

Optional footswitch for comfortable operation during surgery

Permits dispensing with mechanically sensitive trumpet valves that require elaborate cleaning

Independently digital pre-settings for maximum suction and irrigation pressures

Digital display of actual suction and irrigation pressures

High efficiency with rates up to 3L/min

Color coded tubing sets

Standby function

Irrigation Power - 0 - 3.0 ml/min

Suction Power - 0 - 3.0 ml/min

Pressure - 0 - 750 mmHg.

**DIATHERMY MACHINE 200W

Feature:

Stable and Powerful Generators,

Highest patient safety through REM system

Digital value indicator of chosen power output

Monopolar and Bipolar applications

Activation through Hand- or Footswitch

Safe application through color-coded membrane keypad

Max output power CUT 200W – 250Ω
Max output power ENHANCED 120W – 250Ω
Max output power BLEND120W – 200Ω

Max output power FORCED COAG 150W – 150Ω
Max output power SOFT COAG 90W – 100Ω
Max output power BIPOLAR COAG 80W – 50Ω
Working frequency 600 kHz
Patient circuit F
Mains voltage 115-230 Vac
Mains frequency 50-60 Hz

Electrical input power 350 VA

HIGH-END TROLLEY

Feature:

Power columns for cables

Endoscope Holder

Variable height support arms

Conductive rolls

Optional doors and rear panel in order to protect valuable equipment

Optional main on/off switch

Accessory

Fibre Optic Light Guide Cable Ø 4,8mm, 3000mm

Adaptor for Fibre Optic light guide Type RZ/Storz - connection to unit

TV-adapter for RZ HD 3-Chip camera f=28mm, C-Mount, soakable

High quality sterilizable handle, with protective fire resistant ESG safety glass for scratch proof, fast disinfection process, protects UV and IR rays and improve light penetration. With special European design for ventilation of heat. Body is made of high quality fire resistant polymer. Features:

Light  Intensity: 1,50,000 Lux ±10%.
Color  Temperature: 4500 K (Fixed).
Number Of LED: 60.

Technical Specifications: Size of Light Field: 12-30 cm. Color Reduction Index: 93 RA. LED Life: >50000 Hrs. Diameter of Light: 500mm. Brightness Control: Digital. Power Supply: 220V/50Hz AC. Focusing: Adjustable. Battery Backup: Optional.
Pedal Suction offered by us is primarily used in hospitals of all levels for suction of phlegm, blood and other thick liquid during surgical operations and induced abortions. Due to its compact size, lightweight and trouble-free operation and it particularly fits for being extensively used in rural clinics, no power area, homes, remote areas, and other emergency occasions. Features:

Long functional life
Sturdy design
Can be operated without power
Easy operations

DrGem GXR-SD 400mA Floor Mounted Digital X-ray system matches with a radiographic room which perfectly fits your workow and can be easily upgraded to DR system with the help of DR interface and PC interface in GXR generator as well as Bucky suitable to Flat Panel Detector. GXR X-ray system is equipped with a high frequency X-ray generator which consistently produces high quality radiograph in favor of high quality X-ray output with a very small kV ripple and accurate mA and mAs. GXR X-ray system is designed to provide convenience to operator and comfort to patient Features of DrGem GXR-SD 400mA Floor Mounted Digital X-ray:

PBT-6 is a 4 way Motorized Tabletop with Elevating feature (66cm). A large tabletop with extended travel enables all radiography studies with minimal patient movement. Fully fat tabletop without a frame on the edge makes cleanliness and odors free
Automatic Stitching - GXR-SD system provides outstanding automatic stitching function with Source tilting method
Digital Flat Panel Detector (FPD) – Wireless 17X14 (Csl, 4336W) with Auto Exposure Detection (AED) function, there is no DR trigger cable between detector and generator.
Full Featured Imaging Software & Excellent Digital Image Processing:

Provides convenient user interface and easy operation
Anatomical view-based digital image processing automatically optimizes and enhances the quality of the captured image for the pictured anatomy.
Radiographic stand & automatic collimator control function
DICOM 3.0 networking interface includes Worklist, Print, Store, Query for integration with any PACS or RIS

Included – Software, HP Laptop Computer

CPU≥3.2GHz
Memory capacity:≥4GB
Hard drive capacity :≥500 GB
Resolution: 1280 x 1024
Display size: 21 inch color LCD screen
64 bit Windows 10 operation system
Core: i5

Technical Specifications of DrGem GXR-SD 400mA Floor Mounted Digital X-ray:

Power Rating - 32KW
Generator - GXR-32S
Rotor - Dual Speed Starter(DSS)
Input Power - 400/480VAC, Three phase
Line Frequency - 50/60Hz
X-ray tube - DXT-12M, (0.6/1.2mm, 300kHU)
Tube Voltage - 40 to 150kV, 1kV Step
Tube Current – 10 to 640mA
Output - 640mA@81kV,  500mA@104kV, 400mA@130kV, 320mA@150kV
Time Range - 1ms to 10s
mAs Range - 0.1 to 800mAs
Reproducibility - Coe­cient of Variation : kV < 0.005, Time < 0.005,mAs < 0.01
Accuracy - kV < ±(1%+1kV), mA < ±(3%+1mA), Time <±(1%+0.5ms), mAs < ±(3%+0.1mAs)
Linearity - Coe­cient of Linearity < 0.01 : CL = (X1-X2)/(X1+X2), where X is mR/mAs

DrGem Diamond All-In-One Digital X-ray Machine is a fully automatic digital radiography system providing state-of-the-art image quality, image processing and user interface. With a wide selection of anatomical studies on the imaging software, DIAMOND automatically sets up the x-ray generator's pre-programmed exposure technique settings, motorized radiographic stand positioning, x-ray collimation and post-image processing for the selected study. Specifically designed to increase workflow, this fully digital system offers convenient auto-positioning and advanced image processing to achieve big performance with little effort. Features of DrGem Diamond All-In-One Digital X-ray Machine: Outstanding Image Quality - Digital radiography via ­at panel detector improves your workflow, exam speed and comfort with efficiency. Digital ­at panel detector with Csl screen provides excellent spatial resolution, MTF, DQE and stability based on ne pixel pitch. A 3-field ion-chamber is provided for AEC function. Automatic Collimation – Automatic x-ray eld size control of the motorized collimator corresponds to dierent SIDs. Includes user adjustable lamp timer with on/oswitch. Automatic Positioning –

DIAMOND is a fully-automatic diagnostic system with motorized movement and pre-programmed data for automatic positioning that can be easily reprogrammed by the operator.
Seven safety sensors have been integrated into the DIAMOND system to protect patients from accidental collision.

Automatic Stitching – DIAMOND 5A provides outstanding automatic stitching function via source tilting for creating one long composite image. DIAMOND Positioning Guide – The U-arm rotation ranges from +120 ° to +30 ° with SID movements from 100cm to 180cm. The mobile patient table can also be used to take patient images in a variety of positions for a total of over  fifteen different positions (Chest PA, Skull Towne's, Abdomen Supine, Hand AP, C-T Spine Swimmers and Abdomen Decubitus etc.)

Included – Software, HP Laptop Computer

- CPU≥3.2GHz - Memory capacity:≥4GB - Hard drive capacity :≥500 GB - Resolution: 1280 x 1024 - Display size: 21 inch color LCD screen - 64 bit Windows 10 operation system - Core: i5 Technical Specification:

Power Rating - 52KW
mA - 10 to 640mA
mAs - 0.1 to 500mAs
kV - 40 to 150kV, 1kV Step
Generator - GXR-52
Rotor - Dual Speed (High and Low)
Input Power - 400/480VAC±10%, 3Ø
Line Frequency - 50/60Hz
X-ray tube – DXT-12M 0.6/1.2mm, 300kHU

Bone marrow biopsy needle core can be used to biopsy various organ and be equipped with various needles for a variety of soft tissue biopsies, such as liver, kidney, mammary glands, spleen, lungs or lymph nodes. Small and light weight designing, for easy handling.Two available puncture depths, 10mm(location"1") and 18mm(location"2"), provide convenient clinical choice.The external needle could be took down, then equipped with the core needle portable for convenient orientation and multiple sampling.

Model NO: BN-3
Specification: Quality Grade: CE
HS Code: 38220010
Feature: Disposable
Application: Clinical
Material: Plastic
Certification: CE, FDA, ISO13485
Size: 16cm*cm

Weight
N/A
N/A
N/A
N/A
N/A
N/A
Dimensions
N/A
N/A
N/A
N/A
N/A
N/A
Additional information