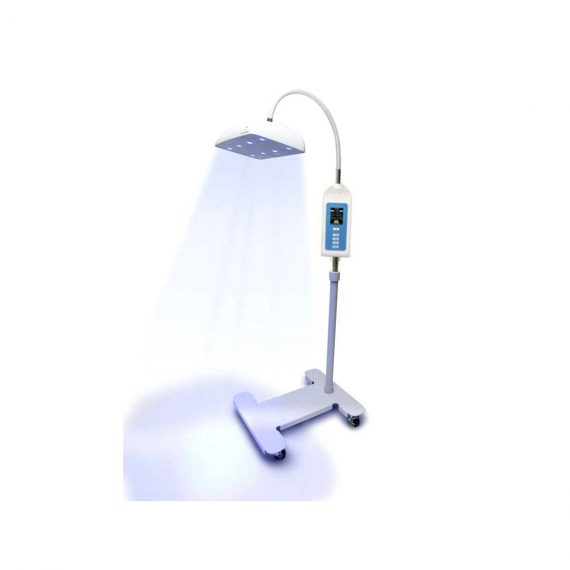 Bistos BT- 400 LED Phototherapy Light
Shipped from Abroad
Bistos BT – 550 Infant Warmer: Bistos Infant Warmer w/Infrared Heating, Color LCD Display, BT-550. The Bistos BT-550 Infant Warmer is intended to emit controlled, evenly distributed overhead heat to the body of premature infant and other new-borns who can not effectively regulate their body temperature This unit can be comfortably used on infants right before any treatment or operation.
The BT-550 has two operating functions as "Baby Mode and "Manual Mode" In Baby Mode, the warmer temperature is controlled by baby's skin temperature. If the babys skin tempretaure is lower than the set temperature, system automatically increases the warmer temperature to the set level to keep the baby at the set warmth all the time. In "Manual Mode", the system can be set as desired. The BT-550 also has the optional weighing and SpO2
Delivery & Availability:
Typically 7 working days – excluding furniture and heavy/bulky equipment. Please contact us for further information.
Description
Bistos BT- 400 LED Phototherapy Light: Bistos Phototherapy (Jaundice Treatment) Equipment, BT-400. The BT-400 is a perfect solution for newborn's jaundice treatment. The Blue LED lights are much more effective than the phototherapy that is applied by the ultraviolet, florescent or halogen lights on Jaundice treatment. The Bistos BT-400 has 20,000 hours of operation time. Optional rolling stand for mobile use in your clinic.
Features:
Highly effective blue LED light
Fan-less design for noiseless treatment
Intensity control (high & low)
Extensive long LED life time up to 100,000 hours
Displays treatment time and total used time
Built-in clamp provides various installation options
Technical Specifications:
Light Source
Function
Type
Blue LED (8 ea)
Uniform Distribution Intensity
Wave Length
Peak Between 450-465nm
Intensity (at 40cm)
Low: 20-35uW/cm2/nm +/-10%
Variation in Intensity
+/- 10% (over 6 hours)
High: 35-55uW/cm2/nm +/-10%
Effective Surface Area
40 x 20cm
Timer
30min-999hrs/30min
LED Life Time
100,000 hours
Operating and Total Using Time Display
Display
LCD
24″ TFT Color LCD
Power
Voltage
Input:AC 100-240V (50/60Hz) Consumption 70VA
Standard Configuration
Power Cord
1 ea
Operation Manual
1ea
Eye Shielder
2 ea
Options
Cart
Shade
Warranty
Main Unit
2 Years
Physical Characteristics
Dimensions
Main Unit
340 x 210 x 75mm
3.6Kg
Main Unit Packing
580 x 305 x 250mm
5.1Kg
Cart
326 x 276 x 96mm
8.4Kg
Cart Packing
560 x 450 x 180mm
9.5Kg